Free Shipping to the continental United States!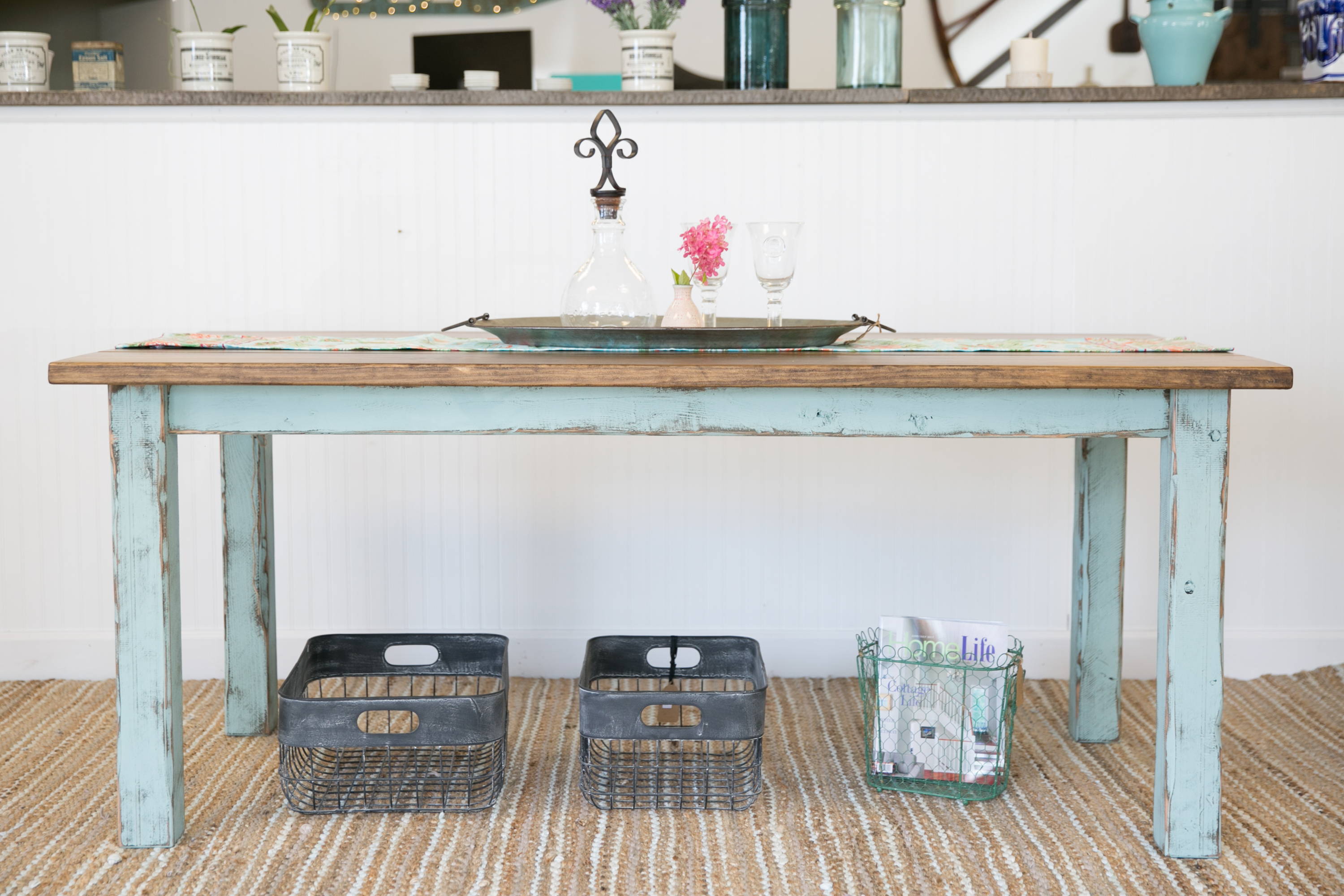 Creating your custom Farmhouse Table
Creating the perfect custom farmhouse table hasn't been easier. Here at Great Lakes Reclaimed, we offer the simplest methods to getting your perfect farmhouse table from our workshop to your door.
We offer 4 different leg paint colors!
Just like our furniture, our samples are crafted by hand with sophistication and accuracy. We offer a full variety of options to ensure the best design fit for you and your space. Our finishing process offers a neary unlimited amount of opportunity to transform your space into exactly how you imagine it.

1.) Antique White
2.) Bluebelle
3.) Fresh Mint
4.) Bed of Ferns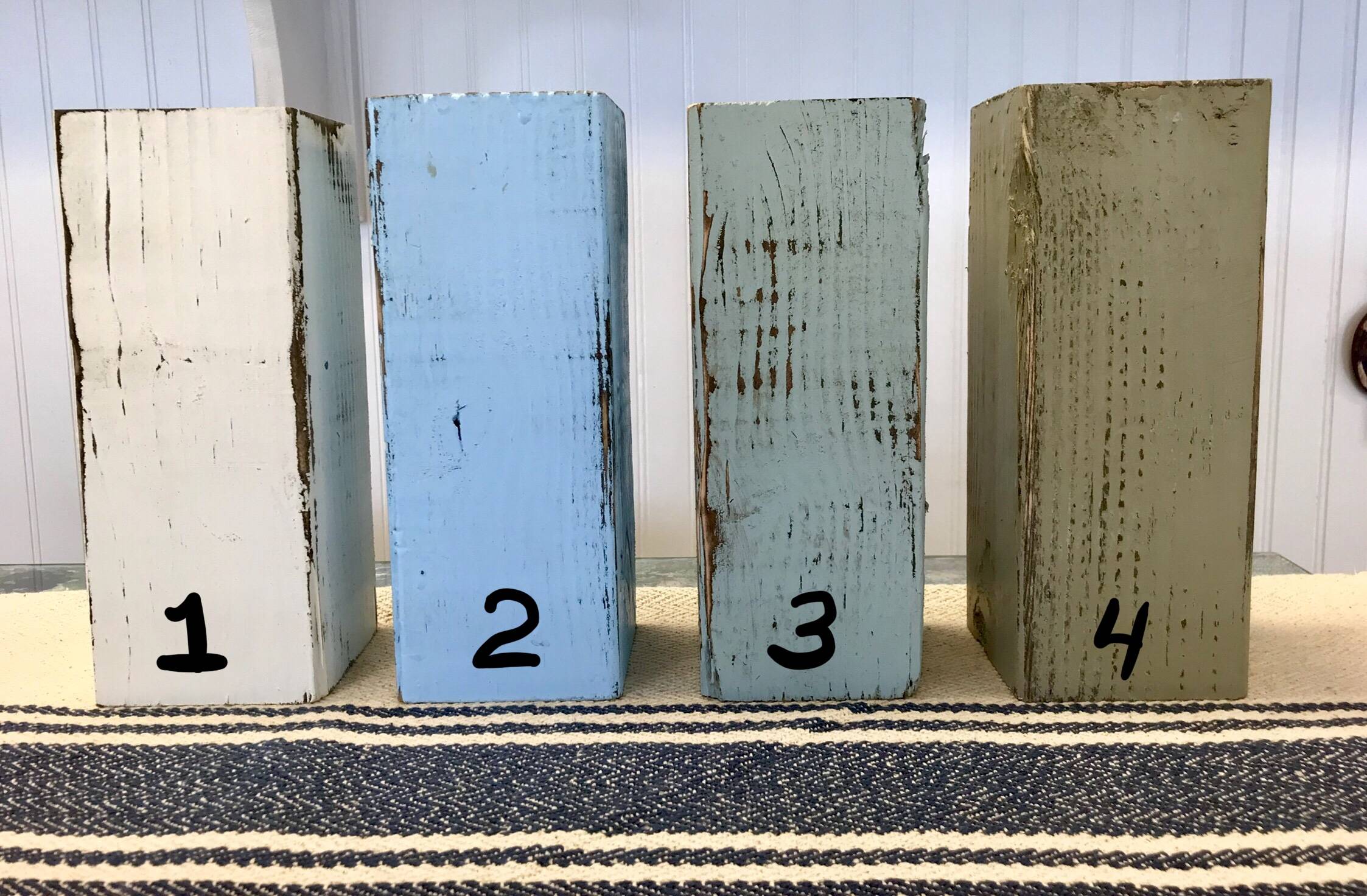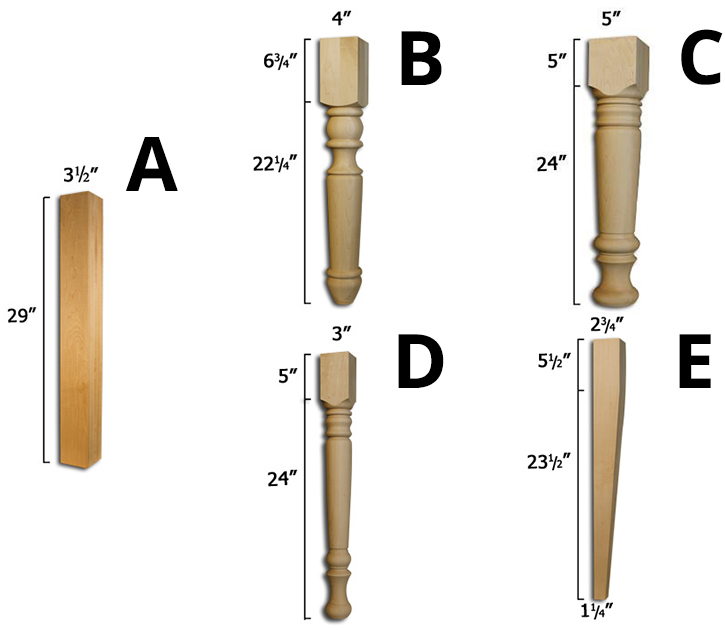 Bring home something unique
Custom Farmhouse Tables are one of our most popular items. Our tables are built to last as we know a dining room table is a huge part of a home. We hope that your family and friends will enjoy this table for years to come.
Create your own personalized farm house table with our wide varitey of leg sizes and looks.

A.) Square Standard
B.) 4 inch Hudson Farmhouse
C.) 5 inch Large Farmhouse
D.) 3 inch Farmhouse
E.) 2 Sided Tapered
Every single piece is unique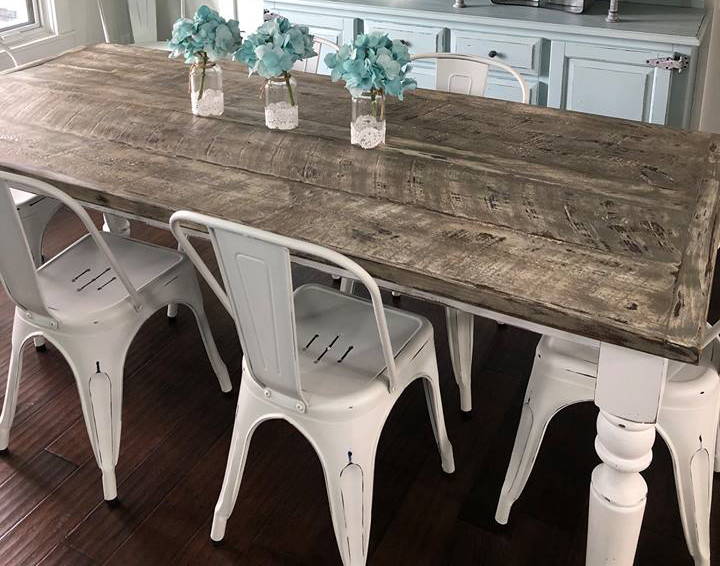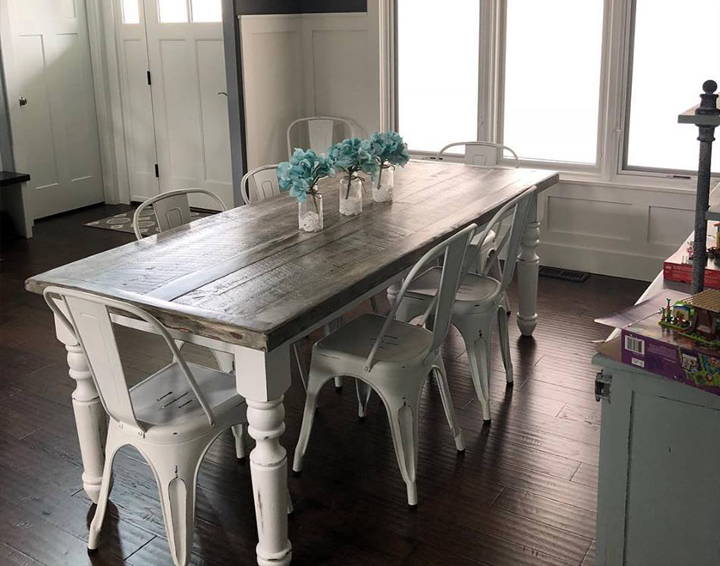 Limited only by your imagination
Customer Review: Karina Fiess Mowbray
"I ordered from Great Lakes back in February and just got my table. And I couldn't be happier! It is beautiful! I asked for raw and rustic, and that is exactly what I got. I worked with Jim over the telephone and through email. He even sent me pictures throughout the process. I would recommend using Great Lakes Reclaim if you are looking for a beautiful handmade piece. Don't look any further! You won't regret it. Beautiful work!"
Tell us what you're looking for, and we'll reach out to you within two business days!
Thanks!
This field is required
This field is required
This field is required